An Experiment Engine is a structured and sustainable way of learning from idea to scale.
Its interpretation lies within each of us.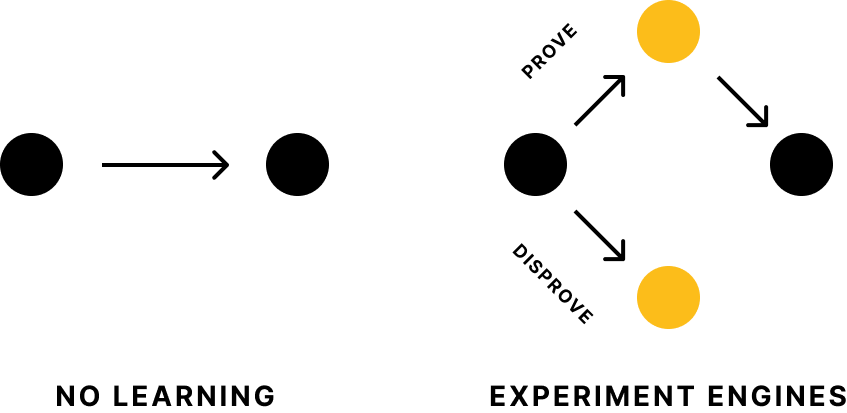 Everything we do to find and create value is an experiment.

How can I kill ideas fast and cheap?
How can I avoid a late disappointment?
How can I de-risk investment?
"I don't know" makes me uncomfortable.